"Lightheartedness and a healthy irreverence is good prevention to punching your own ticket on the crazy train."   ~ Ty Towriss
Ty Towriss began his television production career at Turner Broadcasting in 1990. He then became part of the creative services team at Fox Sports South in 1995. In 1998 he set out on his own to form NLX Broadcast Design, which he still operates to this day. In his nearly 3 decades long career, he has garnered 22 Emmy Awards and 42 Emmy nominations spanning multiple categories ranging from Producer, Editor, Writer, Graphics Designer, Set Designer, Director of Photography, Audio Designer and more.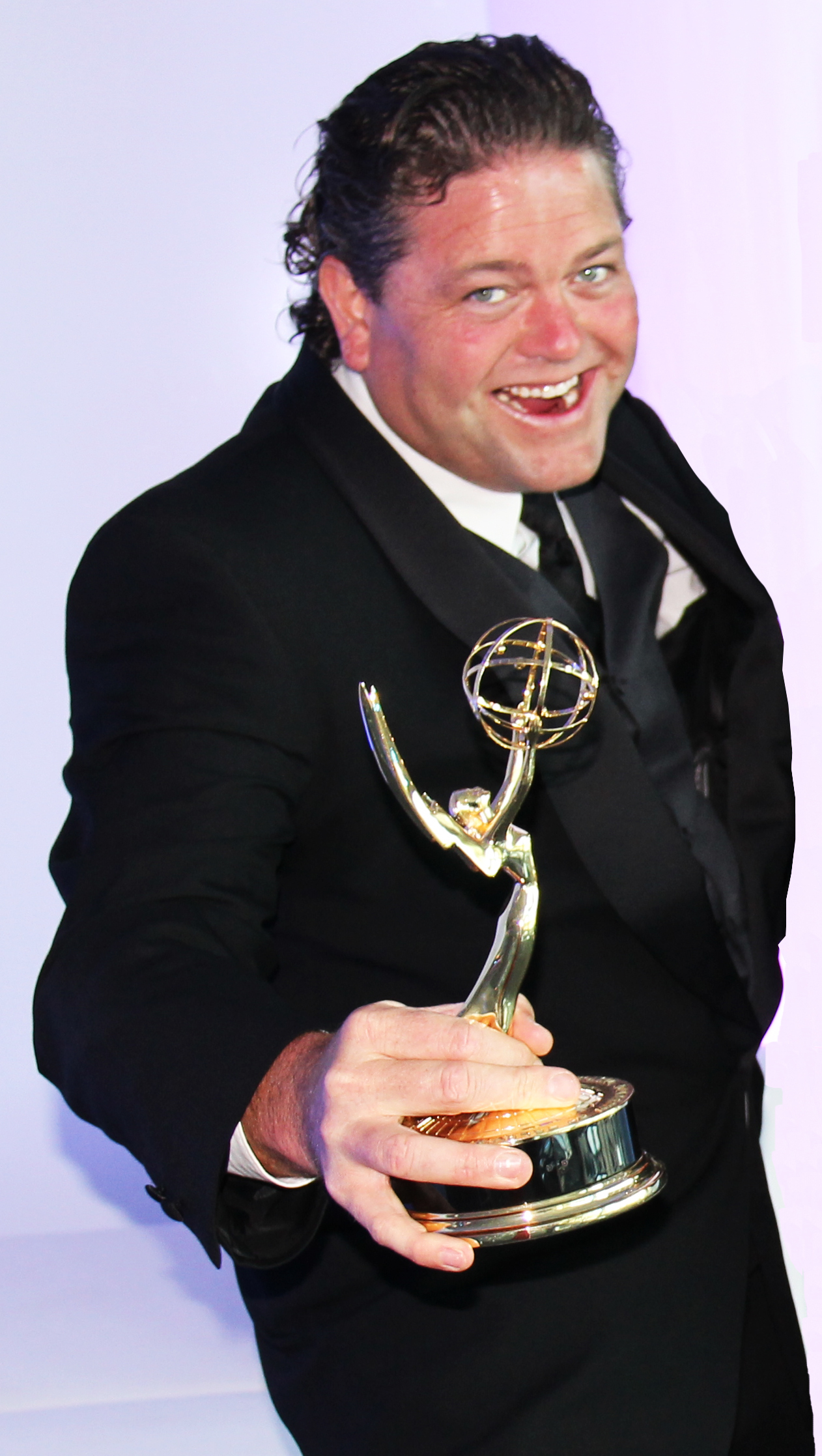 In addition Ty has won 3 Telly Silver and 11 Telly Bronze awards. Rounding out the accolades, Ty reeled in a hard-earned Promax Gold Medallion Award in 2010, and 1 Promax Silver award to boot. In his career as a creative services industry professional, Ty has produced top quality broadcast creative service catering to the creative needs of regional and national broadcasters, the music industry, in-house corporate communications, and the advertising industry.
In 2010, Ty had a life-altering encounter, which shifted his professional and creative pursuits from the world of sports television into documentary style productions, where he began exploring deep topics that deal with the creation, meaning, and purpose of human existence. Wanting truthful answers to tough but honest questions, a new-found quest was hatched which landed him in Israel in 2011, where he set out with a very small group to explore the land of our ancient ancestry. Consulting modern day "sages" or "experts", referencing ancient-rooted literature found primarily in the myriad "Bibles" that exist in the world, as well a smattering of non-canonical works, and lastly examining evidence found in the rocks of archaeology, the epiphanies and paradigm shifting began almost immediately.
Since that initial journey into the cradle of human existence, other pursuits began to bear less significance to Ty. Gathering up unabashed, non-indoctrinated, evidentiary historical research became an obsession. Wife Amy will surely attest (protest), as Ty dropped every other pursuit to embark on multiple, self-funded, fact-finding journeys. He began openly sharing his personal revelation, introspection, and epiphanies, whether audiences were ready for it or not, which at times can be characterized as shockingly irreverent, unashamedly unorthodox, and self-reflexively humorous. But when one seeks to acquire wisdom and understanding, that usually comes with a heavy price… as it has for Ty. Now heavily vested in time, energy, career, personal finances, and personal hermeneutical veneration… the time has now come.
Announcing a new content-driven franchise, and an invitation to "come along with him"…  Ty's going in the "Footsteps of Lost Truth", where he seeks the treasure of understanding, but often gets lost in the process. 🙂